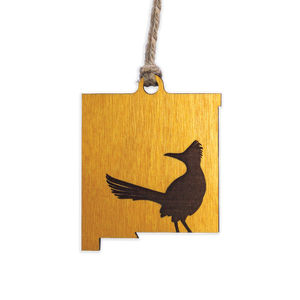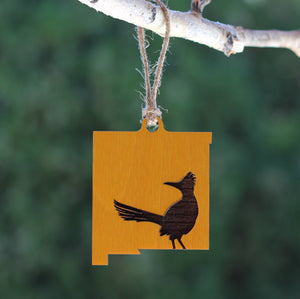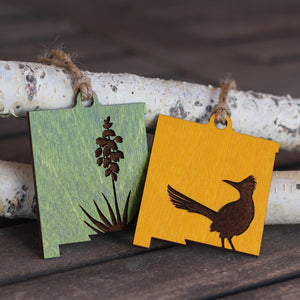 The Greater Roadrunner became New Mexico's state bird in 1949, but this iconic bird had a special place in locals' hearts long before then. Early settlers were told that if they were lost, a roadrunner would always lead them back to the right path. Many Native American groups believe that the bird's spirit has supernatural powers and can ward off evil. Bring the special spirit of the Roadrunner into your holidays this year with our New Mexico Roadrunner ornament. 
• 2.75" x 3.25"
• Laser cut and etched birch with sunflower yellow stain
• Natural jute twine cord

Add 4 or more ornaments to your cart for a discount.
IMPORTANT SIZING INFO
WOMEN
Women's t-shirts tend to run small. Please order one or two sizes larger than your normal size.