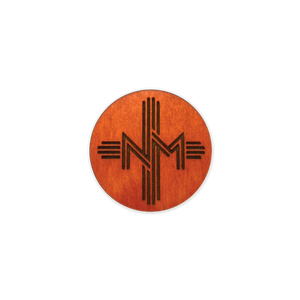 There is nothing more tranquil than the sun setting on another New Mexico day. Whether you are down south walking barefoot in a white sand dune or clear up north hiking a tall peak scattered with aspens, sunsets in New Mexico always seem to provide a sense of calm. Our Sunset Zia magnet celebrates all things non-tangible that make this state so magical. 

•  1.375" diameter
•  Strong ferrite disc magnet
•  Laser cut and etched wood
•  Made in New Mexico!
IMPORTANT SIZING INFO
WOMEN
Women's t-shirts tend to run small. Please order one or two sizes larger than your normal size.