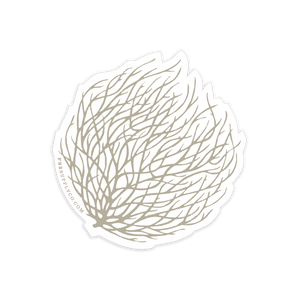 Rollin... through New Mexico like you own the place. Truth is, when you wholeheartedly love a place, you tend to treat everything and everyone in it with great respect. Everything down to the last tumbleweed. In spring, the tumbleweed rolls through our land like a gypsy exploring every corner of our state. Quite frankly they take over like they own the place. If you take a moment to see the details in the tumbleweed, you will find the beauty. You can't help but wonder where that weed has been and where it's soul now resides. So the next time you see a tumbleweed crossing the highway try not crush it with your grill, but rather, bid it farewell as it continues it's journey through our beloved New Mexico.
• 2.75" x 2.65"
• UV matte laminated polypropylene
• Outdoor durable
• Custom die cut shape
• Crack and peel backing
IMPORTANT SIZING INFO
WOMEN
Women's t-shirts tend to run small. Please order one or two sizes larger than your normal size.